OCE THE ONE-STOP EQUIPMENT SUPPLIER FOR ALL YOUR POWER CABLE PROJECTS!
Offshore Cable Equipment is a modern equipment service company with a new vision for purchasing or hiring equipment. It is now possible to purchase, lease or rent offshore power-cable equipment directly online. No waiting time on receiving advice, availability or equipment specs and drawings are directly available for your project team or client.
Our philosophy is! Why would you pay for what you don't use:
For example, Our drive motors are plug and play device's and only required when turning a basket so why pay for them when the basket doesn't need to turn for a couple of weeks or months.
Because OCE is delivering equipment directly from its own stock or factory, our clients can access the source. Assembly is performed by our own mechanics; enabling to serve our customers in a cost-efficient manner and realize short construction times. Our customers have come to rely on our expertise and solutions-oriented capability, and therefore are repeating accounts.
OCE has years of experience and a proven track record in developing and building offshore renewable and oil and gas related equipment. Our factory has delivered machines to all major contractors and cable manufacturers worldwide. We offer professional advice in selecting the right equipment for your project at any facility. In addition, we can assist in setting up a complete lay and or repair spread on any barge or vessel.
We'll make sure that all equipment is delivered to your location, on time. Your project doesn't need to suffer any delay's and all costs will be communicated clearly in advance. Your project is in good hands due to the years of expertise of our dedicated employees.
Question: Why use a turntable only in 1 size and limit your expensive equipment.
Answer: Make it extendable for re-use.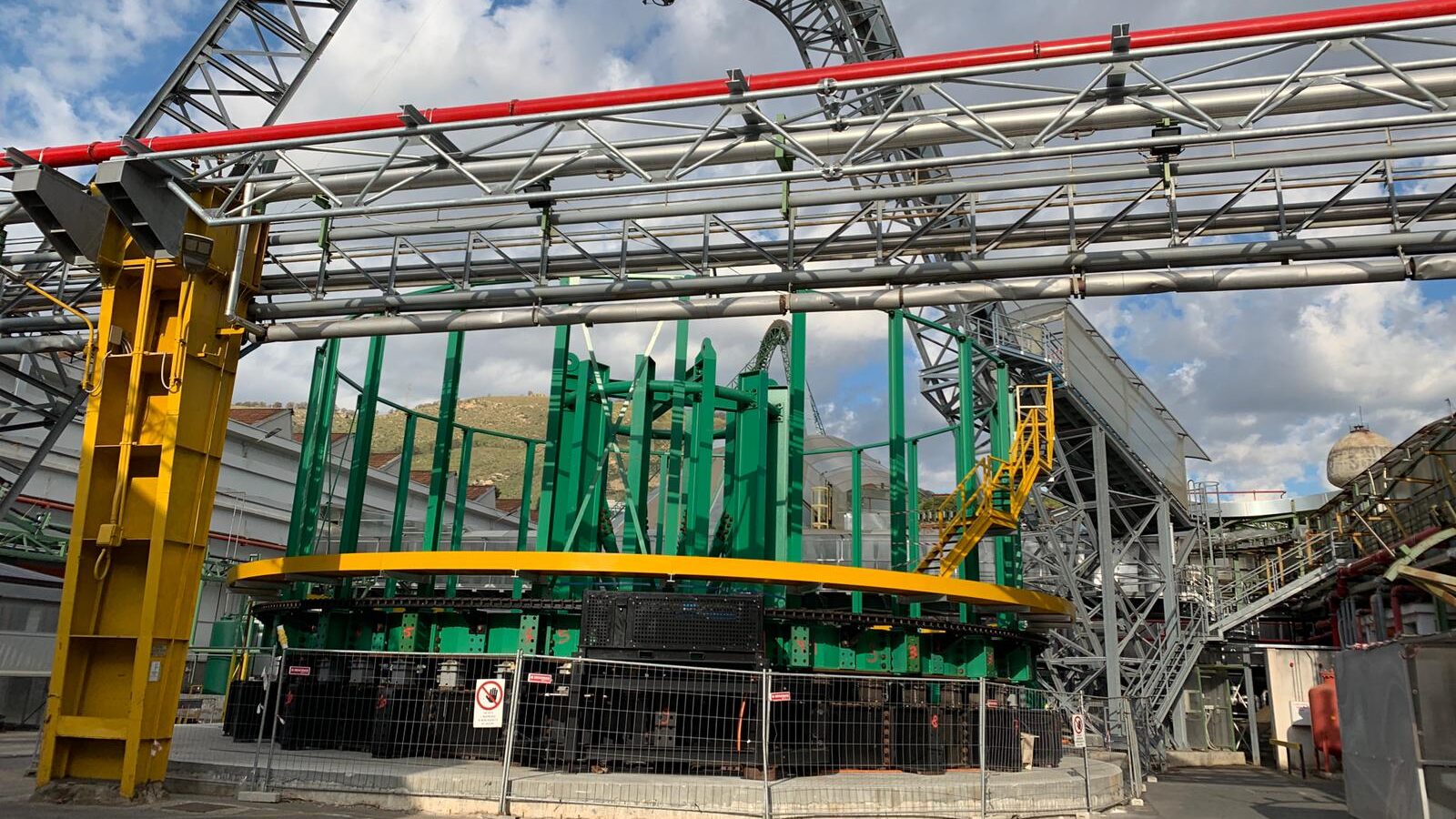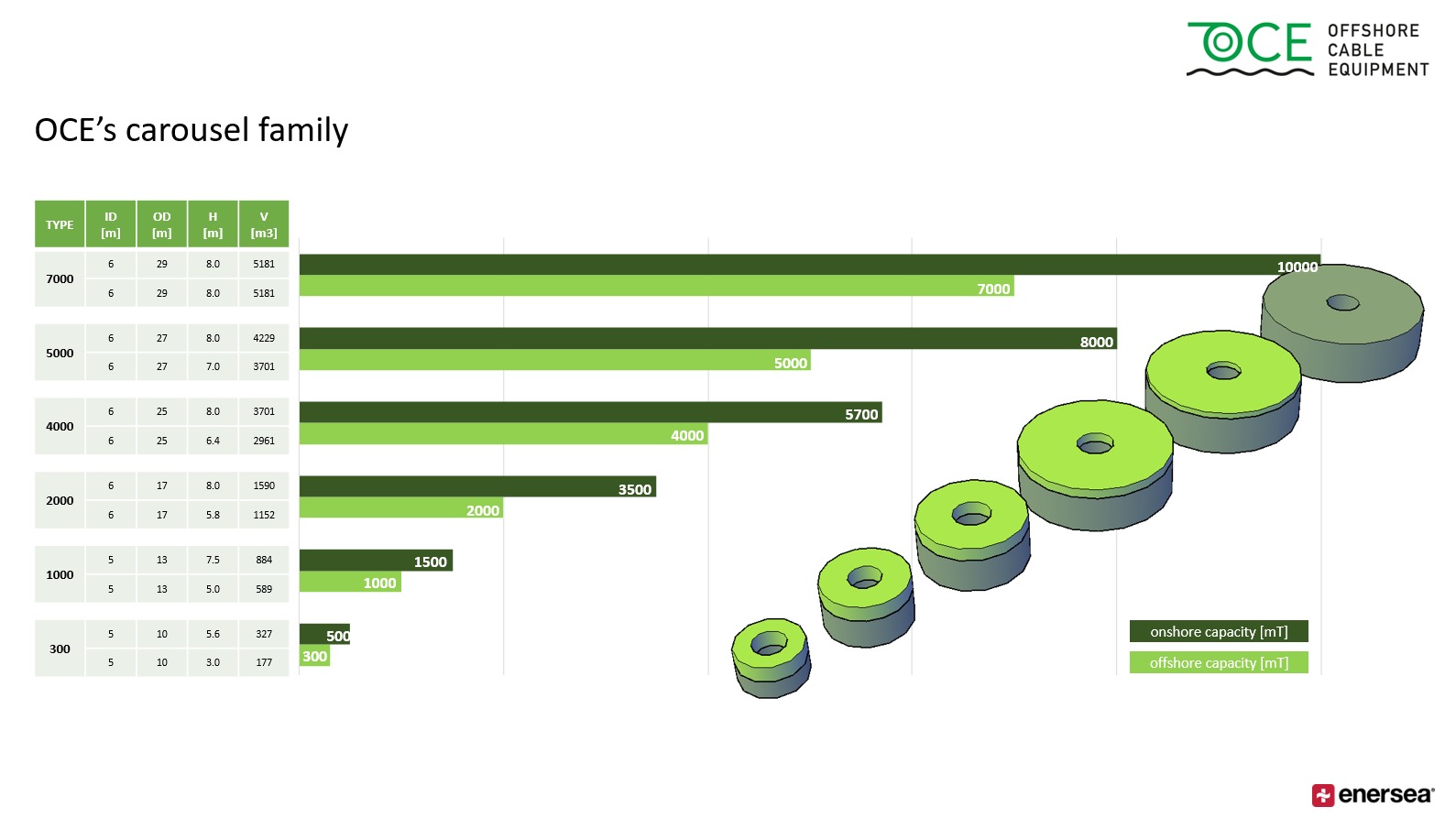 We are unique in the construction of modular Turntables up to 7,200 tons.
Building modular also means cost-efficient and less production time, for example, a 2000T / 4000T configuration will take 12 weeks building time.
The machines can be entirely disassembled and transported in 40-ft containers by vessel or trucks so no expensive transport vessels to bring or return the turntable. Container liners will transfer the turntables worldwide cost efficient.
In addition to the turntables that are in stock, we can construct systems in various other sizes to suit each specific job. In consultation with the client, a machine can be rented from OCE for any length of time. If you need a turntable for permanent use, the machine can also be purchased.
As different parts are interchangeable, the OCE turntables can easily be adjusted in size, allowing us to work in an efficient and sustainable manner. Due to effective sizes of our turntables they will fit on affordable cargo vessels. Our standard 2000-ton turntables have a diameter of 18 metres. Our turntables are also available for onshore activities as they can be straightforwardly adapted to fit any tonnage.
FURTHERMORE, OFFSHORE CABLE EQUIPMENT CAN OFFER: TENSIONERS, LOADING TOWERS, POWER QUADRANTS, CHUTES, CABLE HIGHWAYS AND ALL AUXILARY EQUIPMENT INCLUDING BARGES.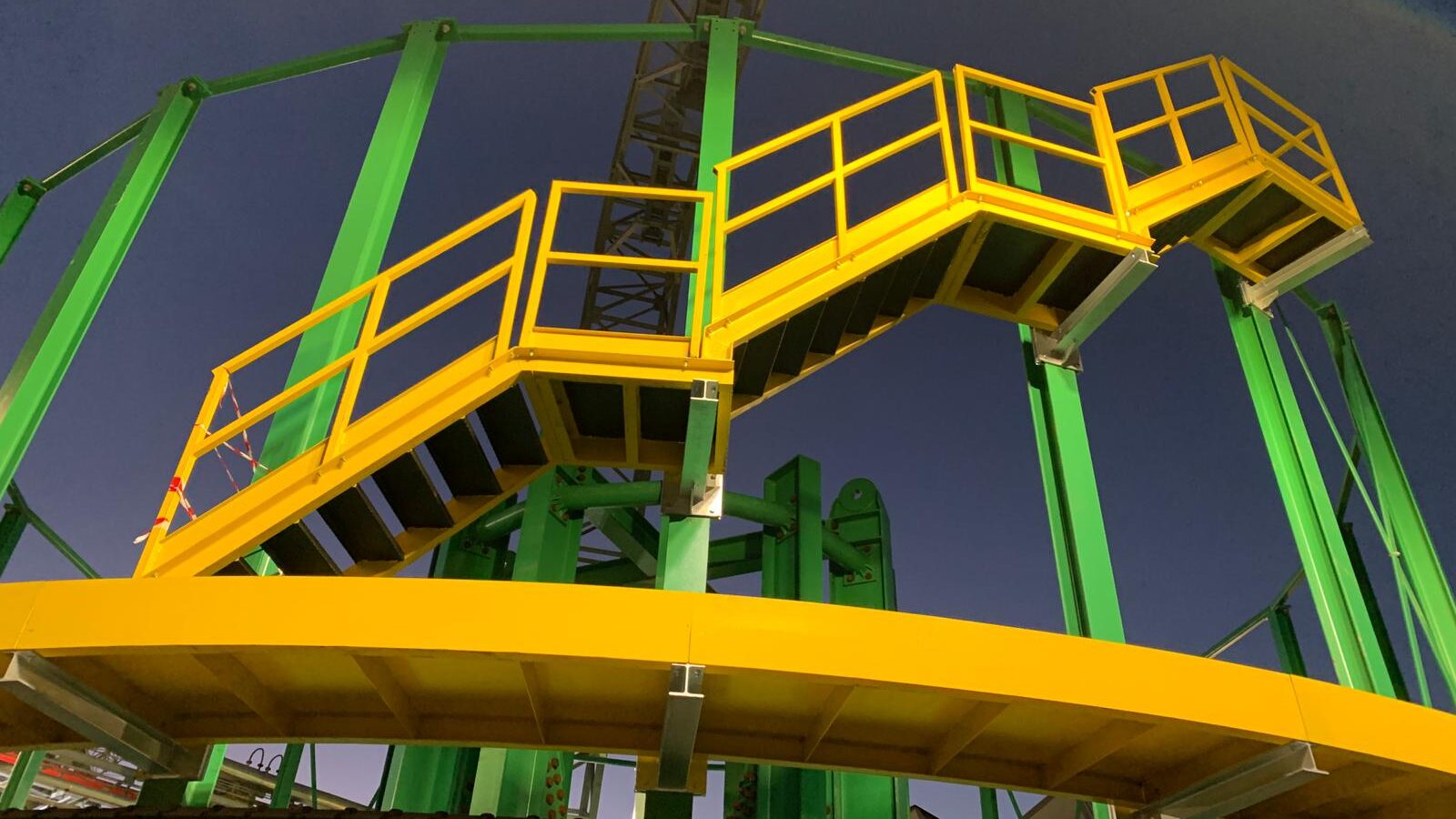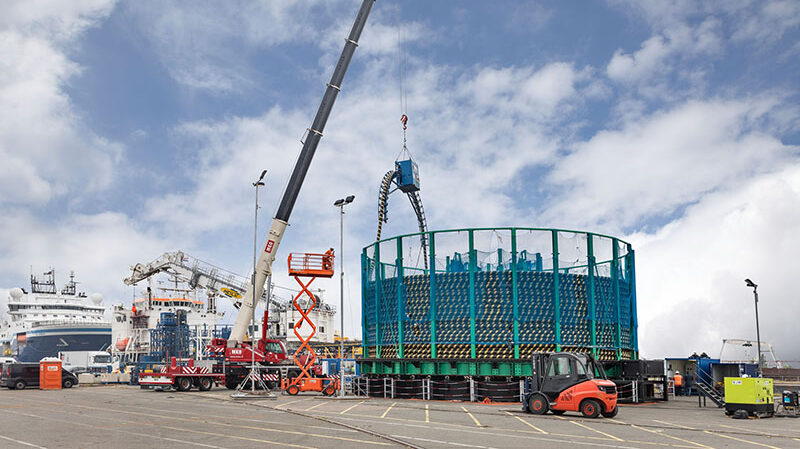 OCE engineers are specialized in translating your ideas from the drawing table into actual working models. We are here to help you design efficient Turntable systems and any other equipment you might need.
Turntable with liftable basket incl 300T cable
"There's a world of opportunity to rethink and redesign the way we make stuff. 'Re-Thinking Progress' explores how through a change in perspective we can re-design the way our economy works – designing products that can be 'made to be made again' and powering the system with renewable energy.
Building demountable results in building circular, this does not only help our environment but creates a cost reduction on building the machines and transport the machines. Making use of existing container lines over the world instead of special transport will help to reduce CO2 emissions. Having flexible sizes means, no building of another machine and store the machine that is not able to perform the scope which results in maximum utilization of the OCE machines.
OCE pursue an active CSR (Corporate Social Responsibility) policy with the focus of balance between the three P-elements (People, Planet, Profit).
All machines meet CE certification and DNV/GL norm calculations. The Turntables are electrically driven, preventing oil pollution, no heavy hoses and significant noise reduction.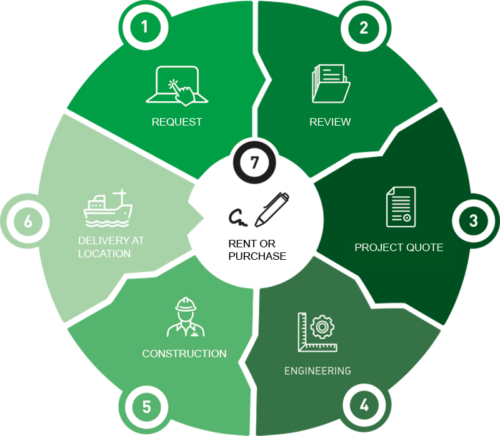 1. Request: Your request is taken up by one of our specialists, who will enter into a personal conversation with you to discuss your wishes.
2. Inventory: Together with our technical team, we will discuss all the wishes and possibilities in detail.
3. Quotation / Project Proposal: After the inventory, we will send you an appropriate project proposal, including all the necessary details and certifications.
4. Engineering: Your inquiry is further developed in a drawing by our engineers. In this phase, adjustments can be made to the design, if necessary.
5. Construction of the machine or delivery of an existing machine
Your machine is constructed in our own factory, in accordance with the latest certifications.
6. Delivery on location: Your machine is fully demountable and is delivered at the location.
7. Purchase or Rental: The machine is invoiced, or the rental period starts.
Offshore Cable Equipment and partners offering complete solutions for cable manufacturers and installers worldwide. For contractors, we have fast-response lay equipment spreads available for short- and long-term rental including barges. Due to partnerships we have access to storage facilities in various ports and can provide worldwide transport and cable-handling services. As a result of this cooperation, we are able to offer reliable and successful performances in all these segments.
Our experienced staff is available to support complex projects from preparation to implementation. If needed we can supply project managers and operators who will ensure safely and efficient work. Our technicians will be on site or in the vicinity during operations in case something goes wrong to avoid unnecessary down times.
Main office - Oudegracht 164-168, 1811 CP Alkmaar, The Netherlands
Yard office:
Concordiastraat 84,
1951 AS Velsen Noord
The Netherlands